Crimea has become terra incognita since its incorporation into Russia. It has become far more difficult to get in and out of the region: even for residents of Crimea and their relatives, it is still extremely problematic to use the overland route through Ukraine, which was the only road link connecting Crimea and the mainland up until the inauguration of the Crimea Bridge in 2018. Those who enter Crimea from Russia make themselves liable to prosecution under Ukrainian law and risk being barred from entry to Ukraine. The little reportage that has been done by Western journalists, personal experiences related by Ukrainians who have visited relatives in Crimea and analyses written up by Ukrainian sociologists, Crimean Tatars and human rights organisations paint a picture of a peninsula where living conditions have deteriorated since 2014. At the same time, they provide evidence that the majority of the Russian members of the Crimean population support the status quo. 
We present the results of a survey conducted by the Centre for East European and International Studies (ZOiS) and excerpts of reportage from Crimea by Thomas Franke (Deutschlandfunk) and Ivan Zhilin (Novaya Gazeta).
---
The current conditions for conducting surveys in Crimea are not ideal. But this is not a sufficient reason not to make an attempt to listen to the voice of Crimeans. Instead, it means that for ethical and practical reasons, the survey preparation and implementation, as well as the interpretation and reporting of the results, require particularly careful consideration.
Crimea is not unique in this respect, where the transparency of the research has to be balanced with the need to protect both those conducting the survey and the respondents. A deliberate choice was made to task a non-Ukrainian and non-Russian agency with the survey and rely on trained local researchers to implement the survey. ZOiS staff did not travel to Crimea. The decision not to name the agency that oversaw the implementation of the survey has been made on the basis of ethical and safety considerations.
The survey was conducted through individual face-to-face interviews in Crimea and Sevastopol between 26 March and 3 May 2017. It is based on a representative sample of 1,800 urban and rural Crimean residents aged 18 and older. A booster sample of 200 Crimean Tatars was added to ensure that a sufficient number of Crimean Tatars were included in the sample.
---
Survey questions about a new referendum are clearly a sensitive issue. The extent to which answers to politically charged questions regarding the status of Crimea reflect actually held beliefs is impossible to determine. Asking these questions was primarily a test that had to be included in the survey in order not to miss signs of a potential divergence from the official doctrine of "Krym nash" (Crimea is ours). Moreover, the answers indicate a discrepancy in views between the Crimean Tatars and the rest of the Crimean population:
Compared to 2014, how would you vote if a referendum about Crimea joining the Russian Federation was held today?
Red: Ethnic Crimean Tatar (n=193)
Blue: Other Ethnicity (n=1642)

"Dude, I didn't sleep at all last night. Whenever I closed my eyes, I kept seeing the bridge, imagining myself heading across it." Two men in black jackets are talking, their elbows resting on the roof of a Lada. "I thought I'd be the first in line, but just look at that!"
There's a line of cars in front of the men. […]
"What exactly are you expecting from this bridge?", I ask Kostyan. He pauses in thought for a second: "It's a complicated question. I personally don't get anything from the bridge. But, you know, there is something deep within me. It's like the whole world is against us, but we still went and built this bridge. Maybe it's pride.
---
The few existing reports by Western journalists, anecdotal evidence by Ukrainians visiting relatives in Crimea, reports by Ukrainian sociologists, Crimean Tatar and human rights organizations jointly provide an image of a region that faces harder living conditions than before 2014 and a repressive regime that specifically targets the Crimean Tatars. However, they also suggest that there is majority support among the Russian population for the status quo.
The survey reveals that there has been a comprehensive re-orientation of the social and political linkages of the Crimean population since 2014. The annexation by Russia effectively cut the link to the rest of Ukraine which has a direct bearing on family networks. The population's inward-looking orientation effectively insulates the region from external influences.
Have you visited any regions or cities in Ukraine over the past three years?
n=1915
How often are you in touch with your relatives in Ukraine?
n=667
A de-facto national border runs between mainland Ukraine and Crimea. The atmosphere has been poisoned, with a long-acting poison. Getting to Crimea is exhausting at any rate. I found that out first hand. […]
The night train from Kiev gets into Novooleksiivka at about eight in the morning. I travel by taxi from there. It is still nearly 30 km to Crimea. The countryside is open, flat, brown with shades of black; it's barren. And recently planted with mines. To the left, the Sea of Azov and its salt marshes. Then, suddenly, guards, barbed wire, trenches. People are queuing behind a wire mesh fence. I join the queue.
According to international law, this is not a border. I have a feeling that only means it is going to take longer to get across it. Half an hour later, they wave me through. And, even though Ukraine does not recognise this border, the Ukrainian official stamps my passport. A minibus takes me the two kilometres to the Russian checkpoint. There, more checkpoint cabins, more containers, barbed wire, more sandbagged positions.
The Russian official scans every page of my passport multiple times. Then I have to go into a container for questioning. "Why do you want to go to Crimea? Is your reporting objective, or do editors distort the information, like the Ukrainians do? Are you married? Any children? Do you have any friends in Moscow? What are their names?"
"Is it illegal to be my friend?" "No, I just thought we might have some mutual acquaintances." It took over four hours to get across the border. Welcome to Russia's holiday paradise.
'Crimeans and residents of Ukraine should be able to cross the border Crimea-Kherson region easily in both directions.'
n=1890
"Nothing's going to Crimea", they told me at both bus stations in Kiev. Everything bound for Kherson (buses, trains and planes) had already filled up two days in advance. That left only private transport.
So I found myself in an old Audi with three travelling companions…
"No one's forgotten their documents, right?', asks Sasha as we get into the car. Everyone pats their pockets: the passports are there. "Let's get to know each other".
Sveta, a small, slender blonde, goes first.
"I'm travelling to see my Mum. It has been 627 days."
"What, are you counting?", asks the driver, attempting humour.
"I've kept a count, yes: I hung up a calendar at home and cross out the dates: 627 days that I haven't been in Crimea – 627 wasted days."
Sveta tells us how she and her husband left last year on 18 March when Russia arrived. Ruslan packed his things in a day and said: "I'm Ukrainian and I don't plan on changing that". They headed out with no particular destination in mind, deciding en route which town they would live in. They opted for Kiev: it seemed the capital might offer more opportunities. They now regret their decision. […]
"Will it still be light when we get to Crimea?" asks Sagir. It's 13.35 by my watch.
"Of course not", exclaims the driver. "We still have 8 hours to go, and we have to get through Nikolaev. And we'll be stuck at the border for a while, as usual".
"It would be great if there weren't a border," says Sagir, grinning.
"I'll say! But the only way that's likely to happen is if Crimea returns. And how are you going to make that happen?" The 16th of March will go down as a dark day in Russia's history!
---
In contrast to Russian official discourse, the developments since 2014 have further strengthened a regional identity, captured by the term krymchanin (Crimean), compared to other categories, such as 'Russian'. As a result of the political developments since 2014, 40% of survey respondents see their regional identity further strengthened (while 58% see it unchanged, and only two percent see it weakened). The strong sense of a distinctive regional identity is confirmed by a question worded differently in the survey about the place the respondents consider their 'home': the generic answer 'the place where I live', i.e. a specific locality within Crimea, and Crimea as a whole, are by far the two most popular choices:
Crimea: If asked about your citizenship, which answer would you choose?
Ethnic Crimean Tatars (n=217)
Other Ethnicity (n=1679)
Multiethnicity has been an important element of the self-definition of the Crimean population over time. It is confirmed in our survey: A majority of the respondents agree ('fully' or 'rather') with the statement that a Crimean identity is shared by the different ethnic groups residing in the region. However, underneath this image lies a distinctive sense of uncertainty and a degree of polarization. The majority of survey respondents said that the different ethnic groups in Crimea currently live peacefully side by side. 20% disagreed ('fully' or 'rather') with this statement, thereby indicating both uncertainty and unease with the current situation beyond the Crimean Tatar portion of the population. This result is mirrored in the reactions to the Russian authorities banning the main political Crimean Tatar organization Mejlis.
Most people aren't aware of the meaning of the holiday; few know about the events of 1612. In Sevastopol on National Unity Day, however, they make it their own. […]

15 minutes before the march, music begins to play: thankfully, plenty of songs have been written about Sevastopol. People step down from the pavement onto the roads and begin to form rows. The shortest row is that of the self-defence group of Sevastopol, with a total of 50 people. I approach a man standing there with a banner. Aleksey, 25, works as a car repairman. He takes part in the self-defence group in his spare time.

"Why didn't we stay in Ukraine?" he says, repeating my question. "It's, you know, a bit like a marriage. Admittedly, we never had the honeymoon period, but in the early days we managed to put up with each other. Then, when Yushchenko came to power the tensions were noticeable. For some reason Kiev started getting involved with the US and the EU. But this was simply like a wife having a male friend, one she gets tired of after a while. Our man arrived, Yanukovich. And then the Maidan happened and with its success, I believe, Ukraine simply betrayed us, and went off with the neighbour. And later, Ukraine started to lay claim to what belongs to us, started preparing fighters to take Crimea and Sevastopol. But this is when we showed that we're strong. Fortunately, Russia helped us.

During the "Crimean Spring" Aleksey stood at the checkpoint in Chongar. […] He hopes Ukraine will "come to its senses quickly".

---
When asked about their level of trust in various political institutions, the majority of survey respondents expresses trust in the Russian president, followed by the Russian army and state institutions. The sincerity of these answers is impossible to ascertain under the current circumstances. What is more interesting, however, are the very low levels of trust associated with region-wide Crimean and local institutions; a finding that clashes with the strong sense of a local or regional identity. The Crimean Tatars, as a target of repression, are clearly more sceptical of the current regime. The societal and political integration of the Crimean Tatars thus continues to be a potential destabilizing factor for Russia.
I trust …
The majority of respondents said that they obtain their information about politics through the Russian media; nine percent use local media as their main source of information, and the influence of Ukrainian and international media are negligible.
The combination of this perception of neglect and the pervasiveness of Russian information flows, linkages and socialization suggest that open opposition to the status quo is unlikely in the foreseeable future.
The village of Perekop is the last populated area in Crimea. Minibus taxis travel here every two hours. On the way, I try to strike up a conversation with the locals, but no one wants to talk to the press. […]
There's a food shop in the neighbouring street. Two women greet me with a smile from behind the counter.
"I'm a journalist writing about the power cuts."
The situation changes instantly. One of the sales clerks jumps up and runs to the door, blocking the exit. The second eyes me with suspicion.
"Where have you come from?"
"From Moscow."
"Show me your documents."
I hand over my passport and identification.
"Lyb, it's true; he's from Moscow. Stand down."
The second woman changes her position, but the interrogation continues.
"What do you have in your pockets?"
I lay a pile of receipts, change, headphones and a phone out on the countertop.
"That can record, right? Are you recording us?", continues the clerk
"No".
"Then turn it off."
I turn off the phone.
"Ok, sorry, it's just, our shop is on the frontier", says the seller, softening.
"How do you mean?", I ask, at something of a loss. "How is a shop on the frontier different from any other?"
"I don't know. On Sunday, some military officers came and said that our shop is of strategic importance; they told us not to talk to anyone, especially journalists. But you're not from Ukraine, so I'm telling you in confidence.
---
When the question about the economic situation became more specific with references to personal finances (respondents were asked to choose one option), the discrepancy between the general assessment of the Crimean economy and the everyday experience of the population became apparent. The overall impression is one of significant financial constraints experienced by the vast majority of the Crimean population.
How satisfied are you with the economy… ?
blue: … in Russia? (n=1846)
red: … in Crimea? (n=1904)
Bored, the boy pushes his plastic tank over the pavement. Behind him, an eight-story concrete building rises up into the bright blue sky: Sanatorium Vorontsovo in Koreis, on the outskirts of Yalta. The boy's father arrives: sneakers, camo trousers, T-shirt. He's the caretaker. It's hot, it hasn't rained in Crimea for over 5 weeks. The shrubbery is brown, but the caretaker doesn't bother to water it. Who is here to care if it's watered or not? The concrete block stands empty in this, Crimea's peak holiday season.

I have been here before, at this sanatorium on Crimea's mountainous southern coast. That was three years ago, shortly after the Russian annexation and even back then, there were only a handful of holidaymakers here.

"We're going to turn it into a museum."
"Do you know where the people who used to work here are now?"
"No idea. Some were laid off."
Over the last two years prices for everyday life goods in Crimea…
n=1952
"You've gotta see where I'm coming from: I have 30 years' service, I worked as a cook in a canteen, then as the head of the canteen, then as a nursery worker in a nursery, then a caretaker in a school. The minimum length of service for a worker's pension is 20 years, and I have 30 years. And yet I still end up with a social pension instead of a worker's pension – 8000 roubles." […]


"But how do you get by?"


"Only thanks to the land: 53 chickens, 4 turkeys, 2 ducks. We got rid of the cow last year. Plus, there's the allotment: potatoes, tomatoes, cucumbers. And I grow fruit. If it is time to pay the light bill or the gas billand I don't have any money, I sell something, either a chicken or some vegetables."

"Has it always been so tough?"


"No, it has to be said that life was easier with Ukraine. The grivna was strong, but the rouble….it's turned out to lacking in substance. You earn more money, but when you go shopping, you spend it all and yet you don't get anything for your money. But they are going to adjust the minimum subsistence income as of 1 January 2019, or so they've promised. The minimum pension will be 12,000 roubles. That's what they said at the benefits agency. So, we're waiting…
Which of the following statements best describes the financial situation of your family?
n=1905
Petrol prices in Crimea have traditionally been very high, the mainland prices. It comes down to logistics (fuel is delivered to the peninsula by ferry) and the absence of big players (because of the sanctions). But Crimean motorists have got no explanation for the steep rise in prices that started in the middle of April and continues to this day.

Of all Crimean towns, the one in the benefit position is Kerch. After the bridge connecting Crimea to Kuban opened, many Kerch residents discovered the advantages of shopping in the Krasnodar region. It turns out that supermarket prices in Taman or Anapa are 10–20% below the Crimean prices. And petrol is cheaper too.

"Now, we tank up in Taman every weekend: We go there to buy the week's groceries and fill the tank" recounts Yuriy Yatsenko, a taxi driver from Kerch.

But while some Crimean residents save money by buying in bulk in Kuban, others are in favour a more approach to their problems. There have been calls on social media for the Crimean bridge, for instance. Some have argued that this is the only way to get the President's attention. The 16th of March will go down as a dark day in Russia's history! […]

The Western world cannot and must not allow the attack on Ukrainian territory to go unanswered: Today we expect the EU to impose sanctions on Russia that are the harshest since the end of the Cold War. Crimea is and will remain Ukrainian!

It was shameless lies that Russia used to start an invasion of Ukraine. […] The people of the Western world must stand together now and make clear to Vladimir Putin: This far and no further!
---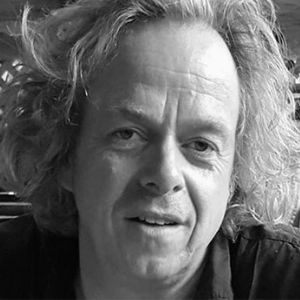 Thomas Franke is a freelance reporter, producer and author who, for over 25 years, has written books about Russia whilst working in the former Soviet Union. Together with Gesine Dornbluth he heads the journalist buro texte und toene in Berlin. They last travelled to Crimea in 2017.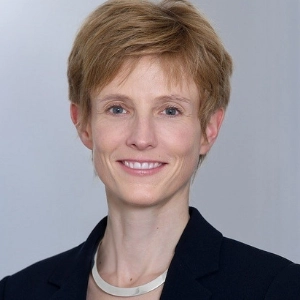 Gwendolyn Sasse is the director of the Centre for East European and International Studies (ZOiS) in Berlin and a professor of comparative politics at the University of Oxford.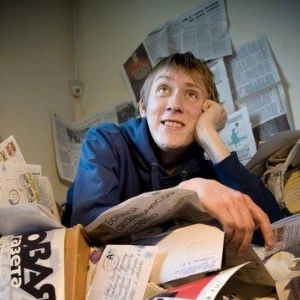 Ivan Zhilin is a Russian journalist at Novaya Gazeta. From 2015 to 2018 he was Novaya Gazeta's correspondent in Crimea.